Boundary changes proposed for Cambridgeshire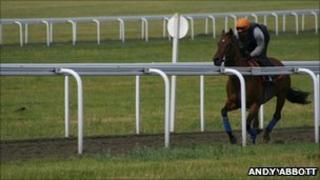 Proposals to change the structure of parliamentary constituencies in the east could see boundaries crossing county lines and dividing a city.
Ely and Newmarket would come under one MP and a north Cambridgeshire constituency include part of Norfolk.
Peterborough city could be divided into north and south constituencies, with the River Nene marking the divide.
The Boundary Commission is considering a plan to cut the number of MPs from 650 to 600 by merging constituencies.
A new Peterborough South would take in Whittlesey, Ramsey and Yaxley.
'Winners and losers'
Conservative MP for North East Cambridgeshire, Stephen Barclay, would lose out in the proposed changes, with parts of his present constituency moving to Peterborough South and parts moving to the cross-border constituency of Wisbech and Downham Market.
He said: "I'm disappointed that fenland has been split up in the way it has... but the broader thrust of the policy to reduce the number of MPs, to reduce the cost of politics, are the right policies.
"Obviously on a personal level it's disappointing but there are always winners and losers in these things."
It is proposed that Newmarket merges into an Ely constituency, together with the whole of the district of East Cambridgeshire, which almost entirely encircles the town.
The commission said the decision was reached because "Newmarket has strong communication links with Ely and the rest of the proposed constituency".
Urban ward
There are also proposals for a new constituency of St Neots, formed from parts of Huntingdonshire and South Cambridgeshire and including Brampton, Swavesey, Papworth and Bassingbourn.
No changes are proposed to the Cambridge constituency.
However, a county councillor in the south of the city has protested that the boundary review still leaves his Queen Edith's ward "out on a limb" from the rest of Cambridge. Liberal Democrat councillor Geoff Heathcock said he would be making "very strong representations" to the review.
Mr Heathcock, who has represented the area since 1993, said his "very urban ward" was being treated as a rural seat within South Cambridgeshire.
"We elect city councillors, we are in every sense part of the city, yet isolated as far as our representation at Westminster. We have absolutely nothing in common with Whittlesford or the Eversdens," he said.
The electoral boundary plans are subject to two years of consultation before being finalised in October 2013.