Cambridgeshire homeless charity's £250,000 funding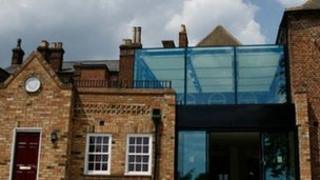 A charity helping homeless people in Cambridgeshire has been given £250,000 to improve services for rough sleepers.
The Wisbech-based Ferry Project is one of 19 in the UK to receive money from the government's Homelessness Transition Fund.
It will enable the charity to adopt a government initiative, No Second Night Out, being piloted in London.
The charity's director Keith Smith said its aim was to ensure no-one spent more than one night on the streets.
He added: "This grant will give some of the most vulnerable people in our community a safe place to sleep when they are at their lowest ebb.
"It will enable us to help them believe there is a hope for their future and start dreaming again."
'Safe, warm place'
The government set up the £8m Homelessness Transition Fund to extend its No Second Night Out initiative outside the capital.
Housing Minister Grant Shapps said: "I'm delighted that vulnerable people in Wisbech and Fenland have £250,000 of extra help to make sure that they will never need to spend more than one night sleeping rough.
"A safe, warm place to stay is something that everyone should be able to rely on."
The Ferry Project helps homeless single adults over the age of 18 in the Fenland area, by providing emergency accommodation and longer-term help.
It was founded in 1998 by members of Wisbech Churches Together and is now part of the Huntingdon-based social housing provider the Luminus Group.