Chittering murder: £50,000 reward in hunt for killer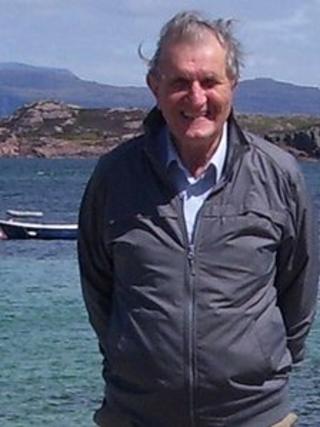 A reward of £50,000 is being offered for information leading to the conviction of the killer of a farmer who had retired to Cambridgeshire.
Llywelyn Thomas, 76, was found dead at his Chittering home on 18 December last year. Police believe he was killed during a botched robbery.
Mr Thomas' family is offering £20,000, Crimestoppers £10,000 and Cambridgeshire police £20,000.
Three distinctive watches are missing along with a wallet, police said.
Mr Thomas and his late wife had moved from Wales to Cambridgeshire to be closer to their family.
He had been a farmer in the Bridgend area of south Wales before moving to Cambridgeshire 12 years ago.
'Someone knows what happened'
Det Ch Insp George Barr said: "I hope this reward will motivate someone with information about those responsible for Mr Thomas' death to come forward.
"Any information, no matter how small, could provide that vital clue in catching his killers."
Mr Thomas' son Richard said: "I would urge anyone who has information about my father's death to come forward to assist the police investigation.
"Someone out there knows what happened on the night he was killed, hopefully this reward will encourage them to help bring those responsible to justice."
Ann Scott, from Crimestoppers, added: "You have nothing to fear by giving information to Crimestoppers.
"We never ask for your name or take any personal details. We do not trace calls or email addresses and we do not record our calls.
"You will not have to go to court or give a statement to police. In the 24 years that we have been running, the charity has never revealed anyone's identity."
A man and a woman who were bailed in connection with the inquiry, are now no longer suspects, police said.