British Silent Film Festival in Cambridge for first time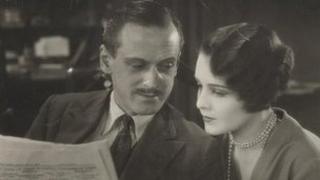 The British Silent Film Festival is to take place in Cambridge for the first time.
The 15th festival, being held from Thursday until Sunday, hopes to build upon the success of The Artist.
Earlier this year, The Artist became the first silent film to win an Oscar since 1929.
Laraine Porter, the festival's director, said they chose Cambridge because of its history of showing silent film.
Ms Porter said: "The Artist has been an absolute bonus.
"It has brought the visual medium of silent film to people's attention and we've had much, much more interest this year."
Animal stars
The British Silent Film Festival was set up to showcase the variety of British films made before 1930, but it also features films from elsewhere in the world.
Ms Porter said: "This year we're including the Soviet prison drama The Ghost that Never Returns.
"It was rediscovered by the film critic Mark Kermode's group The Dodge Brothers, who'll accompany the film. Their combination of music and film is an absolute stunner."
Another highlight is the First Born (1928), which has been restored by the British Film Institute's National Archive.
The film was co-scripted by Alma Reville, the wife of film director Alfred Hitchcock.
PG Wodehouse fans can enjoy a rare screening of his golf tales, The Long Hole and The Clicking of Cuthbert, which will be accompanied by readings.
Ms Porter said the festival would also cater for children, who "really get silent films".
"The children's matinee will look at all the animals in silent films, picking up on the success of Uggi, the dog who starred in The Artist," she said.
Musicians will accompany the films, which will be screened at three venues in Cambridge.