Army fantasist's jail sentence appeal rejected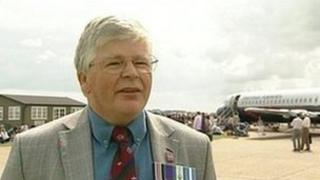 A man jailed for three years for perverting the course of justice after lying about his army career, has lost an appeal against his sentence.
John Livesey, 57, of Purley-on-Thames, Berkshire, was sentenced at Peterborough Crown Court in August for producing false references after he was convicted of benefit fraud in 2004.
His legal team argued that Livesey had been too harshly punished.
However, the Court of Appeal in London ruled the sentence was not excessive.
Livesey, formerly of Springfield Road, Sawston, Cambridgeshire, was caught out after he falsely claimed £30,000 in benefits while working at Imperial War Museum, Duxford.
Military references
For decades Livesey told friends and colleagues that he had served with distinction in the Parachute Regiment.
He claimed to have advised production crews working on the film Saving Private Ryan and TV series Band of Brothers.
It later transpired he had spent his three year army career in the Catering Corps.
He produced false military references from genuine veterans taken in by his lies, in order to secure a suspended sentence for the benefit fraud.
At the Court of Appeal, his barrister said the three-year jail sentence handed out to Livesey for lying was too tough.
Rejecting the appeal, Lord Justice Davis said: "The question here is whether a sentence of three years' imprisonment after a trial was excessive for this particular offending.
"We don't think it can be so-styled given the circumstances and, in the result, the appeal is dismissed."