Fitzwilliam Museum Chinese art theft: man bailed.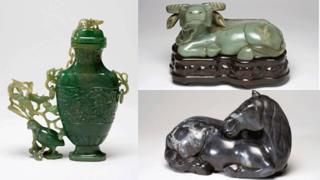 The fifth man to be arrested over the theft of Chinese art worth up to £40m from a Cambridge museum has been released on bail.
The 24-year-old, of Dartford, was arrested in Kent on Tuesday over the theft from the Fitzwilliam Museum in Cambridge on 13 April. Chinese art from several dynasties was taken.
He has been bailed until 21 June.
Two men aged 28 and 25, and a 15-year-old boy have been charged with theft and conspiracy to commit burglary.