Whitemoor Prison inmate complaints almost double since 2002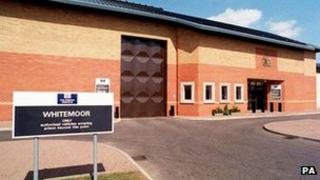 Complaints made by inmates at a high security prison in Cambridgeshire have almost doubled in eight years.
A Freedom of Information request by the BBC showed that in 2002, 1,439 complaints were made at HMP Whitemoor.
By 2010 the number had risen to 2,816 with an additional 65 complaints specifically related to diversity.
A Prison Service spokesman said the increase was likely to be because of strengthened complaint-logging procedures and improved reporting.
He added: "We are determined to deal with prisoners' issues quickly and efficiently.
"A formal complaints process plays an important part in defusing concerns, and many issues can be resolved in a positive way before they become serious."
'Sensitive management'
Frances Crook, chief executive of the Howard League for Penal Reform, said a Ministry of Justice report in November found "a real lack of relationship between staff and prisoners" at Whitemoor.
"Prisoners are trying to find some sort of hope and meaning for their lives," she said.
"They're going to be there for a long time, and that wasn't being given to them by staff.
"It's a prison that's without direction and without purpose."
However, Ms Crook praised "good practice" in the prison's mental health unit.
"What I saw was a much more relaxed attitude there. Now these were some of the most difficult people to manage," she said.
"My question is, if you can manage those people in a more relaxed and constructive way which helps them settle in safely - so it's safe for staff and safe for each other - why can't the whole prison run like that?"
She said Whitemoor's problems were well-documented.
"You have a high number of very committed and articulate Muslim prisoners and an overwhelmingly white staff who come from rural backgrounds," Ms Crook said.
"Their backgrounds are completely different and alien to the people they're guarding.
"It doesn't mean it can't work but it does require very sensitive management."