Gypsy Wedding 'stereotype' challenged by traveller photos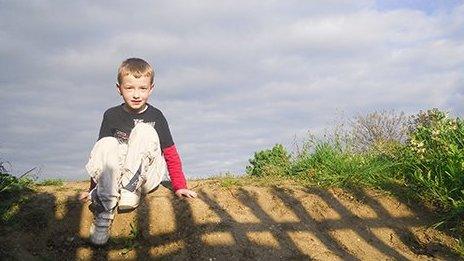 Travellers who say they feel "stigmatised" by media coverage of their communities hope their own photographs will address the issue.
Cambridgeshire travellers took part in a photography project run by Suffolk's Ormiston Children and Families Trust.
Programme leader Julia Johnson said students wanted to challenge negative images created by programmes such as Channel 4's Big Fat Gypsy Wedding.
The photos are on show at Michaelhouse in Cambridge from 26 June to 7 July.
Fifteen young Gypsies and travellers aged between 12 and 21, from sites throughout the county, attended a local college for three hours a week and for 20 weeks.
They were encouraged to document their own lives and those of their families in both words and pictures.
As well as being trained in photography and image-editing software, the course covered aspects of basic numeracy and literacy.
Ms Johnson said: "Every student is now on track to receive an Arts Award (GCSE equivalent) for their work.
"For most, it was their first positive experience of learning."
Following the course, she said two youngsters had expressed an interest in continuing into further education.
Billy, a 17-year-old participant, said: "This has helped me better myself.
"It's given me a whole lot more confidence and it's shown me that the non-traveller community does not all hate us."
Geoff Prescott, chief executive of Ormiston Children and Families Trust, said: "The travelling community is one of the largest ethnic minority groups in Cambridgeshire.
"Within communities like this, young people currently live with more stigmatisation and racial hatred than ever before.
"We know because we've been working with them for over 30 years."
He said travellers had told the charity that television programmes, including news coverage of the Dale Farm evictions in Essex, had not helped them to integrate with local residents.
The charity hopes to take the exhibition - Life Through A Lens: My Gypsy Culture - on tour throughout East Anglia.
Related Internet Links
The BBC is not responsible for the content of external sites.