Fourth charge over museum theft in Cambridge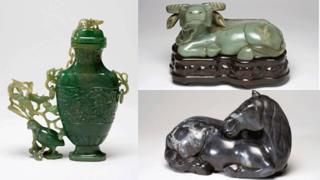 A fourth man has been charged in connection with a burglary at the Fitzwilliam Museum in Cambridge.
Chinese art, including a 17th Century jade horse, worth up to £40m was stolen in April.
Robert Smith, 24, of Hockenden Lane, Swanley, Kent, has been charged with conspiracy to commit burglary.
Two men aged 28 and 25, and a 15-year-old boy have been charged with theft and conspiracy to commit burglary in connection with the offence.
Mr Smith is due to go before Cambridge magistrates on Friday.