Cambridge scientist awarded Copley Medal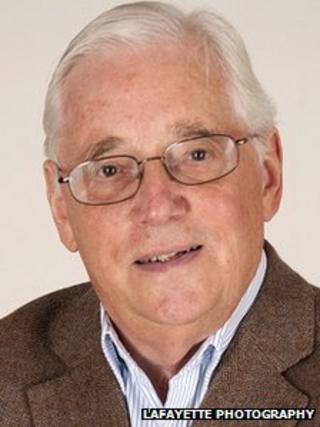 One of Britain's most prestigious science prizes has been awarded to a Cambridge scientist.
Prof Sir John Walker has received the Copley Medal, which was first awarded by the Royal Society in 1731.
The medal acknowledges his ground-breaking work in understanding what powers living cells.
He is the director of the Medical Research Council Mitochondrial Biology Unit in Cambridge and received the Nobel Prize for Chemistry in 1997.
He shared the Nobel with the American biochemist Paul D. Boyer for their work in understanding the mechanism underlying the synthesis of ATP in the mitochondrion - the power generators in cells.
Sir Paul Nurse, president of the Royal Society, said: "John's breakthrough work on ATP synthase has been absolutely fundamental to our understanding of what powers living cells and thereby all life.
"Without his contributions to our knowledge of the process by which nutrition is transformed into energy many subsequent discoveries could not have been made."
Prof Walker said: "I am greatly honoured by the award of such a prestigious prize.
"An accolade from fellow scientists is especially to be treasured."
The Copley Medal is believed to be the world's oldest scientific prize and has previously been awarded to Charles Darwin, Michael Faraday, Albert Einstein and Stephen Hawking.