Rimas Venclovas appeals over murder location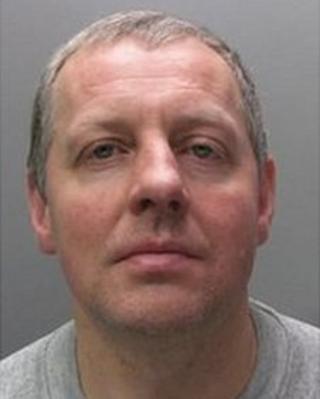 A man who murdered his ex-wife wants to appeal against his UK conviction because prosecutors could not determine which country she was killed in.
Lithuanian Rimas Venclovas, 47, was jailed for life for kidnapping Vitalija Baliutaviciene, 29, in Peterborough and dumping her body in Poland in 2011.
The issue of where she was killed was raised at last year's trial, but the attorney general allowed it to proceed.
However, his counsel's law firm said the appeal process had begun.
A directions hearing was held at the Court of Appeal in London earlier.
'Seen on CCTV'
Venclovas was jailed for a minimum of 20 years at the Old Bailey in November for the murder and kidnap of his ex-wife, who moved to Cambridgeshire to escape her "obsessed" and "jealous" ex.
Miss Baliutaviciene was last seen on CCTV being abducted on her way to work in Peterborough, at 05:15 on 12 August 2011.
At about 11:50, Venclovas's van was caught on CCTV boarding a ferry at Dover.
Lithuania-born Miss Baliutaviciene's naked body was found in a field in western Poland two months later, but prosecutors never found out where she was killed.
The issue was raised during legal argument in the trial, when Paul Scothern, from the Crown Prosecution Service, confirmed it had been discussed before the trial.
He said: "As the reviewing lawyer, I looked into the issues raised and obtained the consent of the attorney general that the prosecution should be conducted under the powers in the suppression of Terrorism Act 1978, which gives jurisdiction for certain offences carried out abroad to be tried here.
"I have never dealt with a case where the issue of jurisdiction has been settled in this way or the attorney general's consent obtained in these circumstances."
The Court of Appeal will decide at a later date whether to grant Venclovas permission to appeal.