Rimas Venclovas appeal over murder location refused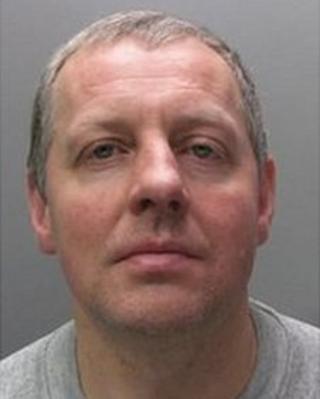 A man who tried to overturn a conviction for killing his ex-wife has had his bid quashed by the Appeal Court.
Lithuanian Rimas Venclovas, 47, was jailed for life for kidnapping Vitalija Baliutaviciene, 29, in Peterborough and dumping her body in Poland in 2011.
Venclovas tried to appeal against his conviction as prosecutors could not say where the killing took place.
The issue was raised at his trial, but it was allowed to proceed.
'Obsessed ex'
Permission to appeal was refused by a judge sitting at the Court of Appeal in London.
Venclovas was jailed for a minimum of 20 years at the Old Bailey in November for the murder and kidnap of his ex-wife, who moved to Cambridgeshire to escape her "obsessed" and "jealous" ex.
Lithuania-born Miss Baliutaviciene was last seen on CCTV being abducted on her way to work in Peterborough, at 05:15 BST on 12 August 2011.
Her naked body was found in a field in western Poland two months later, but prosecutors never found out where she was killed.