Cambridge man jailed for headbutting Gransden footballer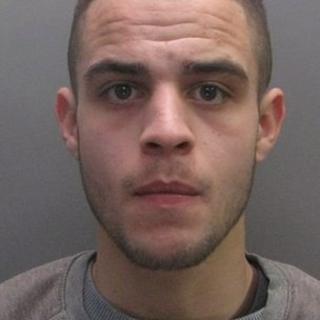 A man who headbutted a footballer while acting as an unofficial linesman for a Cambridgeshire Sunday league match has been jailed for 20 months.
Nathan Giltinane, 22, from Hazelwood Close, Cambridge, attacked a 30-year-old man from Little Gransden during a match in Cottenham in February.
Giltinane was jailed at Cambridge Crown Court after admitting causing grievous bodily harm.
Det Con Paul Thornton said Giltinane's actions were "grossly over the top".
The incident happened on 24 February about 10 minutes before the final whistle when Giltinane's 18-year-old brother, who was playing for Arbury, tackled the victim playing for Gransden, sparking a "brief altercation" between the two players.
Giltinane responded by running onto the pitch and headbutting the Gransden player before running back to the sidelines.
He handed himself in to police a few days later and was jailed on Thursday.
Mr Thornton said: "The incident that led to this assault was a typical altercation between players in a football match, but Giltinane's reaction was grossly over the top.
"The victim was left with significant injuries that required hospital treatment and the whole thing happened in front of many people, including children.
"The sentence demonstrates that there is never any excuse for violence and it will be treated very seriously."