Wisbech 'lonely heart' killing: Doblys guilty of manslaughter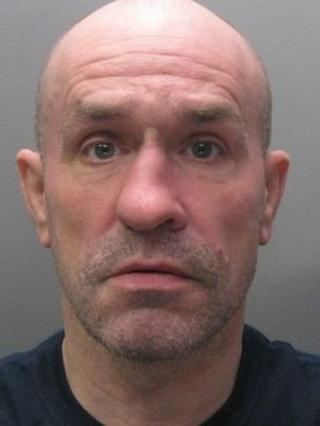 A man who answered a "lonely hearts" plea in a magazine has been found guilty of killing and raping the woman who placed the advertisement.
Cambridge Crown Court heard Dainotas Doblys, 48, met Virginja Jurkiene, 49, in Wisbech on 18 January.
The pair went to a hotel where, the next day, her naked body was found in a pool of blood.
Doblys, who was living in Lincolnshire, was convicted of manslaughter and two counts of rape, but cleared of murder.
He is due be sentenced at a later date.
The trial heard Ms Jurkiene, of Oakroyd Crescent, Wisbech, placed a message in a Lithuanian magazine "seeking a friend for a serious relationship" and spent the evening drinking with Doblys, of no fixed address but living in Boston, when they met.
They booked into the Hare and Hounds Hotel in North Brink, then left to buy alcohol and food from a local shop before returning.
At about 11:45 GMT the following day, Doblys told reception staff that Ms Jurkiene was dead in the room.
Police and an ambulance were called and Doblys was arrested.
A post-mortem examination revealed Ms Jurkiene had died from "suffocation in conjunction with severe alcohol intoxication".
Doblys denied murder and rape and said the two had had consensual sex.