Wisbech alcohol sales restrictions backed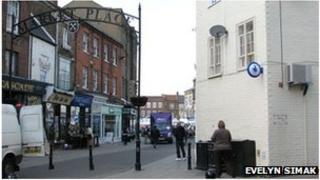 Proposals to restrict alcohol sales in part of a Cambridgeshire town have been approved.
Cambridgeshire Police have requested a Cumulative Impact Zone (CIZ) in part of Wisbech because alcohol-related violence has increased.
It means new applications to sell alcohol will most likely be refused.
The CIZ, which was recommended for approval, was given the go-ahead by councillors at a full meeting of Fenland District Council.
The scheme was opposed by councillor Jonathan Farmer, who represents the Medworth ward in Wisbech, who said police should do more to tackle drinkers rather than penalising shop owners.
'Habitual drunks'
"The reason this measure was put forward by the police is to cover up for what could be characterised as police laziness and ineptitude in dealing with drunks," he said.
"The number of alcohol outlets is irrelevant - it's the level of demand.
"There is a problem, and the problem is that habitual drunks are not being arrested under available laws."
Sgt Dave Bax, licensing officer for Wisbech, denied the police were not doing their jobs properly.
He said: "We make in excess of 50 arrests on drink-related charges every year.
"If you add more premises to a problem you've already got, it's not going to get any better because more alcohol's going to be sold."
Police figures show incidents of alcohol-related crime in Wisbech town centre rose by more than 15% between 2009 and 2011.