Hinchingbrooke in Cambridgeshire applies for government loan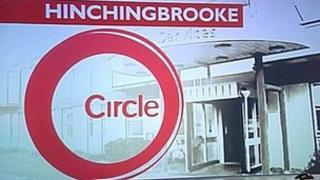 An NHS hospital in Cambridgeshire run by a private firm has applied for a £3.5m government loan to refurbish intensive care and dependency units.
The plans for Hinchingbrooke Hospital were set out before Circle Healthcare took over its management in February 2012, under a 10-year deal.
The hospital has a budget of £90m and debts of £40m in 2012.
Circle Healthcare confirmed an application had been made and expected a decision within the next few months.
The loan would form part of a £7.8m capital budget programme that includes refurbishment of critical care facilities.
A spokesman for Circle Healthcare said: "This was a long-standing plan from before Circle took over the franchise.
"Many hospitals across the country apply for similar capital funding every year and this is no different.
"If the application is approved, the funds would be ring-fenced and could only be used for capital investment at Hinchingbrooke."
At the time of the takeover, unions expressed doubts that a private provider had the necessary experience to take on the complex needs of an NHS hospital which had been dubbed one of the worst in the country.