Save Oliver Cromwell's museum campaign set up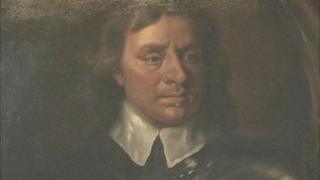 A campaign group has been set up to try to prevent a museum dedicated to Oliver Cromwell from closing.
Cambridgeshire County Council owns the Cromwell Museum and needs to make savings of £149m over five years.
It said the Huntingdon museum costs £30,000 a year and will close by 2015 if an alternative owner is not found.
The Save Cromwell Museum Campaign said its closure would be "a significant loss, locally, regionally and nationally".
The campaign has been launched by the Friends of Cromwell Museum.
It is being supported by the Cromwell Association, a charity set up in 1937 to promote Cromwell's life and legacy, which said it was "shocked and disappointed" to learn about the threat to the museum's future.
A county council spokesperson said it would "happily work with anyone, including a local campaign group... so the museum remains open".
He added: "The museum is not a statutory service and currently costs us around £30,000 a year to run.
"We've had to look hard at where we can make savings so that we can make sure we fund front-line statutory services such as care of the elderly or looking after vulnerable children.
"Our plans are not to close the museum but if possible find someone else to run and manage it at no cost to the tax payer."
Oliver Cromwell and Samuel Pepys were both educated in the former grammar school building, part of which dates back to the 12th Century.
Since 1962 it has been a museum dedicated to Oliver Cromwell, who was born in Huntingdon and was the town's MP.
Cromwell's papers, boots and death mask are included in the collection.