Cambridgeshire 'clown' sought by police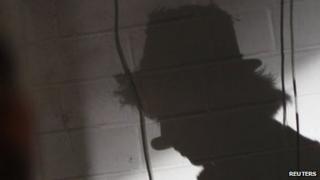 A man wearing a clown mask is being hunted by police in Cambridgeshire after residents complained he had been knocking on their doors.
Sgt Dave Savill said several sightings were reported in Sawtry and "a number of disturbing rumours" were circulating about the clown.
"There appears to be nothing sinister in the motives of those taking part, however... I would strongly advise them to stop this activity now," he said.
Patrols have been stepped up in Sawtry.
Mr Savill added: "It would appear that a new 'craze' is spreading across social media... for people to dress as clowns and attempt to scare people.
"I am aware of reports in both Cambridge and Wisbech in recent weeks, but from carrying out some internet research this morning, I have also seen reports in Lincolnshire, Northamptonshire and the United States."
He said "a number of calls from concerned parents" had prompted the force to increase patrols in the village "to reassure the community and to deter further occurrences".
"I assure the public that we will take strong, positive action against those we identify as being responsible. They are potentially committing offences under the Public Order Act," Mr Savill said.
A spokeswoman for Cambridgeshire Police admitted "the timing is a little unfortunate as it is April Fool's", but confirmed the culprit or culprits were being sought by officers.