Cambridgeshire police watchdog member misses year of meetings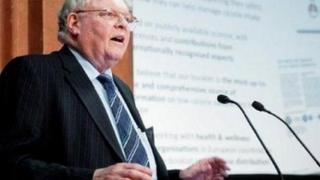 The watchdog for the Cambridgeshire Police Commissioner has promised to take action after it was revealed one of its members had not been to a meeting for more than a year.
Raja Ali, from Peterborough, has not attended a meeting of the police and crime panel since March 2013.
Panel vice-chair Jason Ablewhite criticised the non-attendance and said the panel had written to Mr Ali.
The BBC has tried to contact Mr Ali but he has yet to comment.
The panel meets about six times a year and its role is to scrutinise the work of Cambridgeshire Police and Crime Commissioner Sir Graham Bright.
'Scrutiny role'
Mr Ali was appointed as one of two co-opted members of the panel, which was formed in November 2012, from a number of applications.
Concerns about the lack of attendance of Mr Ali were first raised by blogger and campaigner for police accountability Richard Taylor.
Mr Taylor said: "My view is that it shows they (the panel) appointed the wrong person for the post."
He said it was vital to have independent co-opted members to help scrutinise decisions.
Councillor and panel member Tim Bick said: "The panel is there to scrutinise the work of the police and crime commissioner. It is important that people who have gained a place on the panel fulfil their scrutiny role."
Mr Ablewhite said if Mr Ali could not give a valid reason for his failure to attend meetings "the committee should write to him to ask him to formally resign".
"At the end of the day, the only way you can scrutinise the work of the commissioner is to be part of the process," he said.