Cambridge University considers 'sexual consent' classes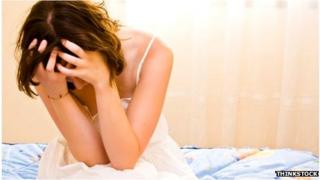 New students at Cambridge University could be offered "consent" workshops after a survey revealed more than 70 undergraduates said they had been sexually assaulted.
More than 2.000 people responded to the university's women's group and university newspaper, Varsity, survey.
Its authors called for "compulsory consent workshops" after 71 people reported "assault by penetration".
The university confirmed it was discussing the workshops proposal.
About 77% of respondents also said they had experienced some form of sexual harassment with about 46% saying they had experienced "unwelcome pinching, groping or sexual touching".
The "Cambridge Speaks Out" survey looked into the "prevalence of sexual violence, stalking and physical violence amongst all students currently studying at Cambridge University".
'Drinking culture'
About two thirds of respondents were female and one third were male.
Cambridge University Student Union's (CUSU) Women's Campaign officer, Lauren Steele, said a number of recommendations had been put to the university as a result.
These include implementing compulsory consent workshops for freshers and "tackling drinking cultures to ensure safe social environments" for all students, both male and female.
"We wanted to highlight cultures surrounding victims of sexual assault which silence students, instead of encouraging them to speak out about their experiences," Miss Steele said.
A university spokesman said: "The health and well-being committee is currently examining the impact of rape and sexual assaults on students in Cambridge.
"Its members have been meeting with student representatives and internal and external parties working in this area."
He confirmed a meeting had taken place with Miss Steele and officers were considering her request for workshops for new students.