Community health services monitored in East by CQC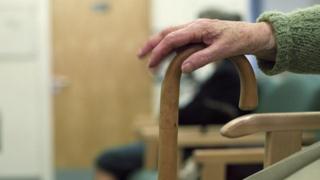 Mortuary services, monitoring of patients' medicines and staffing levels provided by a community health service in parts of East Anglia have been criticised by the health watchdog.
The Care Quality Commission (CQC) inspected Cambridgeshire Community Services' NHS Trust facilities in May.
However, the report found the trust provided "effective care and was well led" and ranked it as "good".
The trust said "action plans" were in place to address CQC's concerns.
The trust provides a range of services in the community in Cambridgeshire, parts of Suffolk and Luton, for both children and adults, including end of life care, minor injury units and dentistry.
'Care after death'
The CQC report praised the trust's rapid response team for its "outstanding level of care and support".
It said infection control facilities were "excellent" and its infant feeding team "demonstrated outstanding commitment... to families from culturally diverse backgrounds in the Luton area".
While teams working in end of life care services were praised for their "compassion", further monitoring of its "care after death" services was recommended.
The latest report also found evidence of inadequate monitoring of patients' medicines in some outpatient wards.
"A comprehensive action plan is being implemented across all inpatient wards," a trust spokesman said.
'High-quality care'
Staff shortages in some areas including district nursing was also highlighted by CQC inspectors.
The trust said it was continuing to develop "effective recruitment, caseload management and staff support strategies" to address these concerns.
Matthew Winn, chief executive of the trust said: "The trust board is delighted with the findings of the Care Quality Commission's recent comprehensive inspection.
"Overall, the CQC assessed our services as good and found a wide range of evidence that showed how our dedicated staff consistency provided high-quality care to patients."