Criticised care home Werrington Lodge gets clean bill of health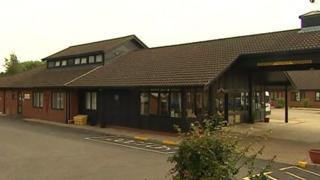 A care home, criticised after people were left in urine-soaked beds, has received a clean bill of health.
In August the Care Quality Commission (CQC) said Werrington Lodge, Peterborough, failed to protect residents from the risk of infection.
The latest CQC inspection found improvements had been made and said the home was rated safe, effective, caring and well-led.
Barchester Healthcare said "immediate action" was taken to address problems.
The CQC agreed work to remedy the problems by the owners Barchester Healthcare had been undertaken and no further action was required.
Its report said: "Improvements had been made in how people were being looked after.
"They were now being respected and had the care and support to meet their health and social needs.
"In addition, there was an overall improvement in how the provider found areas that needed improving and the effective actions they had taken in making these areas better.
"This included, for instance, the environment and the cleanliness of the home."