Reservist training plan for Bassingbourn barracks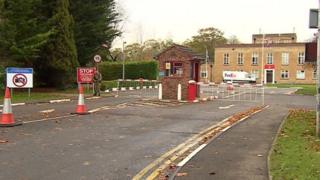 An army barracks where Libyan troops were trained before some were accused of sex attacks should be used for training reservists, an MP has said.
The training of 300 Libyan cadets at Bassingbourn was cut short after a number of sex assaults in Cambridge.
The future of the barracks is currently being looked at.
South Cambridgeshire MP Andrew Lansley has asked Defence Secretary Michael Fallon to consider using it for training reservists.
Mr Lansley said: "I encouraged him to think about what that future might look like and we would want it to be a base for training reserve forces; residential training.
"I understand the reserve forces are part of the 2020 Ministry of Defence plan. They are hoping to have substantial recruitment into the reserve forces.
"I think everybody agrees Bassingbourn would be an excellent facility both in terms of what is there and space available, and also the location and the ability of people from a whole range of different places to come and go from it."
This week two Libyans appeared at Cambridge Crown Court accused of raping a man in the city. They are due to be tried next year.
Three other Libyan soldiers were charged in connection with unrelated sex offences while also based at Bassingbourn.
The arrests prompted the Ministry of Defence to send the soldiers back to their home country early.