Peterborough traffic teams help police cut crime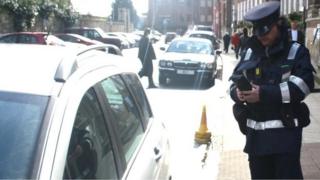 Civil enforcement officers, formerly known as traffic wardens, are helping to cut crime in Peterborough.
As well as enforcing parking laws, officers are looking out for anything that might tempt thieves.
Some motorists leave Christmas presents on show, an officer, who wanted to remain anonymous, said.
"If we see valuables on show we contact the police crime reduction team who then try and contact the driver with advice on keeping belongings secure."
If the enforcement officers come across a vehicle with an open window or other sign it is not totally secure where possible they will alert CCTV operators to keep it under surveillance.
Two of the most common items that the officers see on show in cars are mobile phones and sat navs both of which are very tempting to thieves, the council said.
The officers are especially vigilant over the Christmas period when crime surges.
This year the city council hopes the civil enforcement officers will have made a significant contribution to cutting crime, the council said.