Cambridge Summer Music Festival fundraising secures future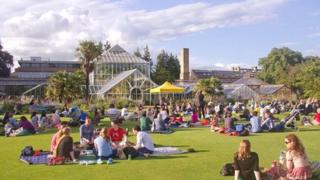 A classical music event on the brink of folding will go ahead this year after "overwhelming" support.
A campaign to raise £35,000 to save the Cambridge Summer Music Festival was started in October 2014.
Income was "considerably down" because of a drop in sponsorship and advertising revenue, organisers said.
Nearly £23,500 has been raised after the campaign was given "a very generous loan", which secured the festival for 2015.
'Thrilled'
Director Juliet Abrahamson said organisers were "absolutely thrilled" the event would be going ahead.
"There is overwhelming public support and we, as the organisers, have great will to make sure it does succeed," she said.
"It's now very important to keep up the momentum and put on something really good."
A further £8,000 needs to be raised and a number of fundraising events have been planned.