Bats hold up work on Cambridge University exam HQ site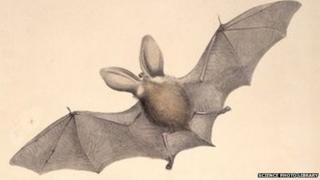 Work on the new site of Cambridge University's assessment HQ could be delayed because of hibernating bats.
A number of buildings on Shaftesbury Road were earmarked for demolition to make way for the new centre.
But developers need to find a new home for a colony of pippistrelle bats in the roofs. They must obtain a special licence before the bats can be moved.
The bats are expected to be awake by April, when demolition is set to commence.
Arrangements for temporary homes around the construction site are being made and the new building will have features to accommodate them when completed.
About 2,300 staff are expected to move into Cambridge Assessment's new "Triangle" building, home to the university's international exams group.
The department's staff are currently housed at 11 locations and will be brought together at the new building.
Outline planning permission was granted last September and the green light has been given by Cambridge City Council for work to begin in April.