Cambridgeshire PCSO sentenced for misuse of police data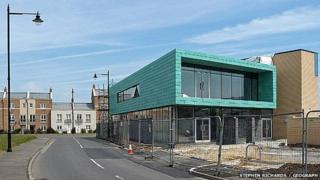 A Cambridgeshire Police Community Support Officer has been given a suspended prison sentence for misuse of police computer systems.
Paul Lancaster, based at Cambourne, was sentenced at Stevenage Magistrates' Court to six weeks in jail, suspended for 12 months.
He pleaded guilty to offences under the Computer Misuse Act.
The court heard a friend had asked him to find the address of an ex-girlfriend's new partner in 2013.
He was also ordered to pay £85 costs and a victim surcharge of £80.
Police did not comment on his future with the force or confirm if he would face disciplinary proceedings.
Correction 12 March 2015: This story has been amended to clarify Paul Lancaster's sentence.