Thomas Eastwood jailed for Vange corrosive liquid attack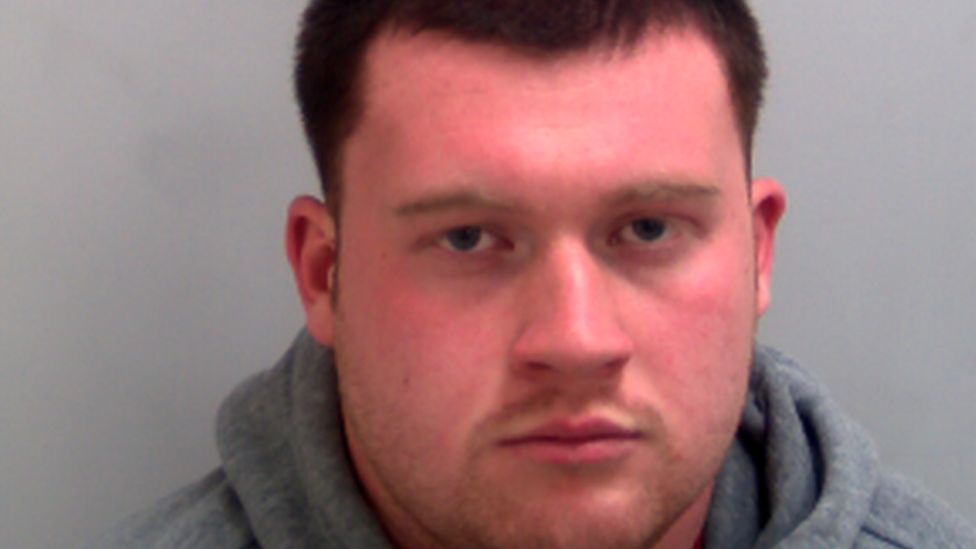 A van driver who threw corrosive liquid into the face of a man breaking up a brawl outside an Essex pub has been jailed for 10 years.
Thomas Eastwood, 22, threw the substance into the victim's face after pulling up in his van in March 2016.
The victim, 44, had intervened when he spotted a group of youths fighting outside the Barge pub in Vange.
Essex Police described it as "a callous act without care or consideration".
Basildon Crown Court heard how unemployed Eastwood, of Langlands Drive, Dartford, Kent, got out of his van after the fight had ended.
His victim suffered burns to his face, eyes and tongue and was left with permanent sight damage, according to police.
Eastwood was holding what appeared to be a bottle of water and started to act in a threatening manner, police said.
The liquid was described as a "concentrated alkaline substance".
Officers later tracked down the van and Eastwood handed himself in.
Det Chief Insp Neil Pudney said: "This was a malicious act which has led to an innocent man suffering serious injuries that he'll have to live with for the rest of his life.
"The victim had acted as a good citizen, stepping in to break up a fight and preventing someone from getting injured.
"Thomas Eastwood responded with a callous act without care or consideration for the impact it would have."