How should the mayor of Cambridgeshire and Peterborough spend £800m?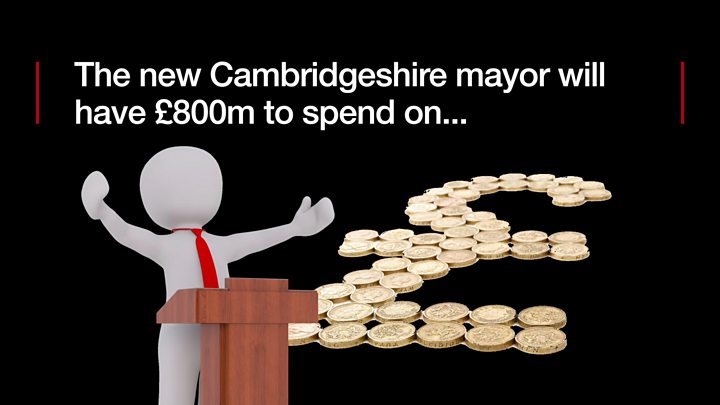 On 4 May 2017, voters in Cambridgeshire and Peterborough will choose their first elected mayor.
It's part of the devolution deal that takes decision making from Westminster to our county, on important issues such as housing and transport.
The mayor will lead a combined authority of representatives from each of the existing unitary authorities, district and county councils.
The authority will have a budget of £800m over the next five years.
Ahead of the election, BBC Cambridgeshire will be finding out what you want from the new mayor.
What do you think are the most important issues in the county and how do you think the money should be spent?
You can get in touch on Twitter, Facebook and you can also board the BBC bus, which will be travelling around the county.
BBC Radio Cambridgeshire will be in Ely market square on Tuesday, 21 March, from 11:00 - 15:00.
The Big Conversation will also broadcast live from Cambridge market on Wednesday, 22 March, and in St John's Square, Peterborough, on Friday, 24 March.
You can meet presenter Paul Stainton and the crew and ask your questions from 09:00 - 12:00.