Ex-football coach from Soham denies child indecency charges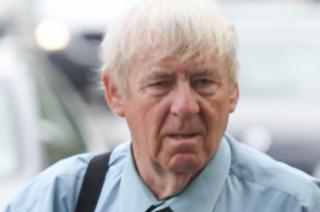 An 81-year-old former football coach has denied indecently assaulting a boy.
Eric Cooper, of The Shade, Soham in Cambridgeshire is accused of two counts of indecency with a boy aged under 14. The alleged abuse took place between 31 December 1967 and 1 January 1970.
Mr Cooper was charged as part of a police investigation into alleged abuse in football in Cambridgeshire.
He pleaded not guilty at Cambridge Crown Court earlier and will face trial on 11 December.
The court was told Mr Cooper had been involved with non-league football in Cambridgeshire and the charges related to his time as a coach.
He was released on bail until his trial.