Peterborough washing powder thief's clean getaway fail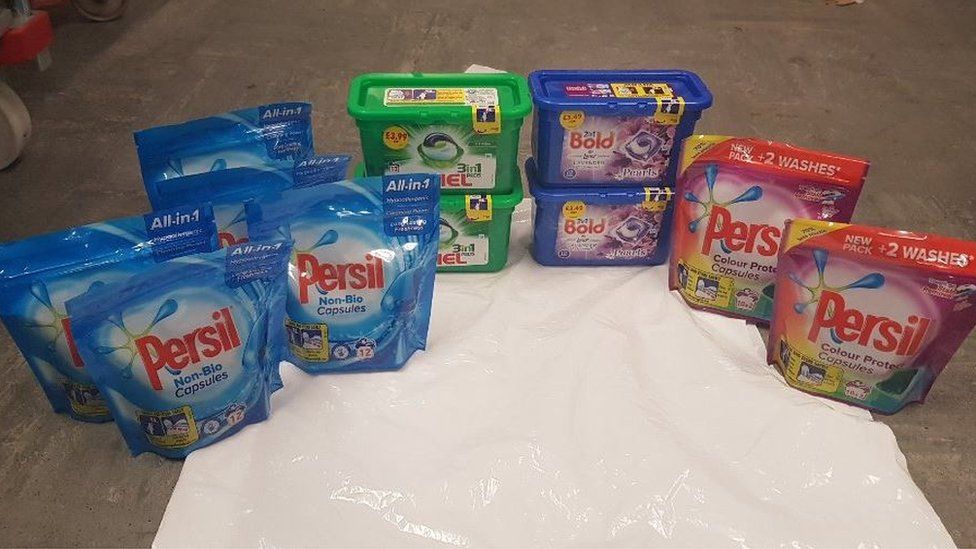 A washing powder thief failed in his bid to make a clean getaway when he was caught by police.
The man stole 11 bags and tubs of washing liquid tablets from a convenience store in Hampton, Peterborough, on Tuesday evening.
"#HopingToMakeACleanGetaway," officers, who chased him down on foot, joked on Twitter.
The man, in his 30s, was arrested on suspicion of theft from a shop and remains in custody.
Officers from Bedfordshire, Cambridgeshire and Hertfordshire road policing unit - who are more used to catching criminals in cars - tweeted a photo of the washing powder stash recovered from the suspect.
Their Twitter account is awash with amusing laundry-related comments including "Sorry sir, but those excuses simply won't wash" and "Did they come clean in interview?".
Another asked: "They doing laundry for the local rugby club or something?"
Related Internet Links
The BBC is not responsible for the content of external sites.