Work begins on Peterborough gas-fired power station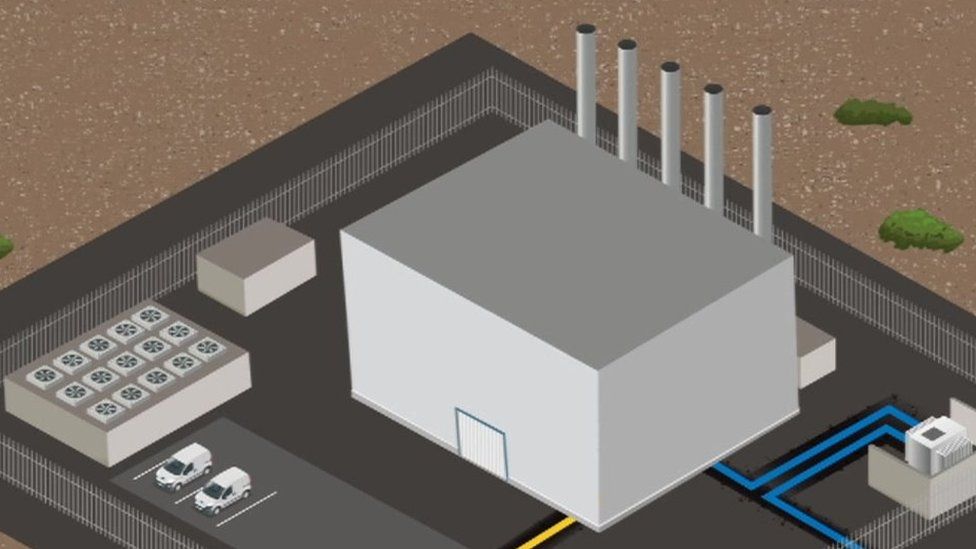 Work has begun on the first gas-fired power station in the eastern region for a generation.
The new Centrica plant in Peterborough will generate enough power for 50,000 homes when it opens in late 2018.
It will be a so-called 'fast response' station, meaning it will quickly generate backup energy should renewable sources fail.
A new, larger power station is also earmarked for King's Lynn, Norfolk, replacing one that closed in 2012.
A spokesman for energy supplier Centrica, the owner of British Gas, said the new plant at Fengate had "been designed to fit in with renewables".
The plant will be switched off when enough energy from solar and wind farms is being generated locally.
It will be the fifth gas-fired station for the eastern region, with the others nearby in Peterborough, at Coryton in Essex, Great Yarmouth and Little Barford in Bedfordshire.
No new stations have been built in the east in almost 20 years, although plans for a bigger station at Coryton, Essex, were approved six years ago and proposals for a new plant at Eye in Suffolk have also been repeatedly delayed.
Investment in gas-fired power stations has fallen in recent years because of the movement towards renewable alternatives.
Mark Futyan, Centrica's merchant power director, said: "There's been a huge amount of renewables built in the UK and that's made life quite difficult for large gas-fired power stations.
"What we're seeing here is a real opportunity to build smaller, more flexible plants, that can provide that back-up for the times when the wind isn't blowing and the sun doesn't shine."
Related Internet Links
The BBC is not responsible for the content of external sites.