Doctor Who: Tom Baker finishes abandoned 1979 Shada serial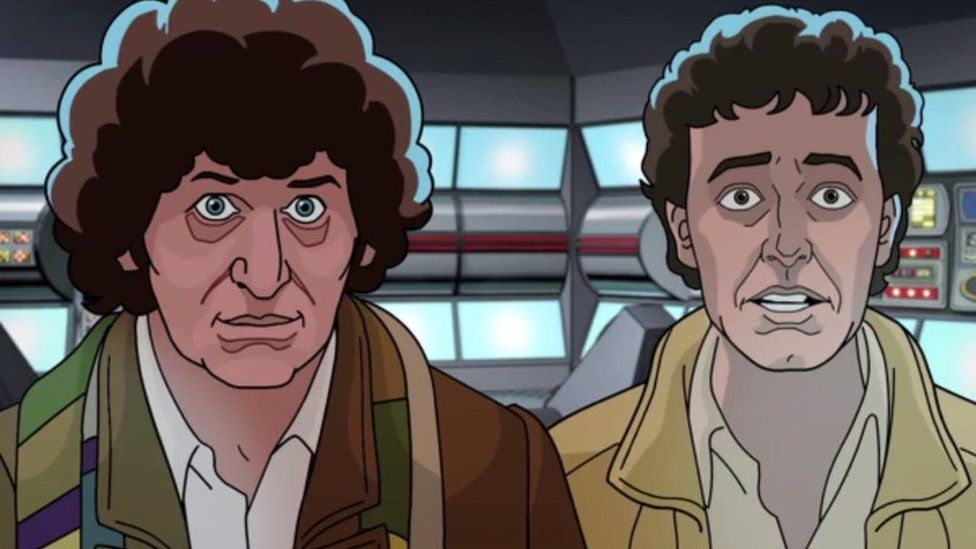 Doctor Who star Tom Baker has returned to complete an unfinished story 36 years after it was abandoned.
Shada, which was filmed in Cambridge, was created in 1979 for the end of the show's 17th series.
But strike action at the BBC meant studio scenes were never completed and the episodes were abandoned.
It will be released on BBC Worldwide with the original footage combined with new colour animations and voiceovers to complete the story.
The newly-recorded lines from Baker as the Doctor and Lalla Ward as his companion, Romana, will follow the original script by Douglas Adams, the creator of Hitchhiker's Guide to the Galaxy.
The story finds the Doctor in Cambridge working alongside Romana and a retired Time Lord, Professor Chronotis, to defeat the evil alien Skagra who is attempting to steal the secrets to the prison planet, Shada.
Baker said: "Shada was one of my favourite Doctor Who stories.
"I have many fond memories of shooting the location scenes in Cambridge, and it was disappointing not to finish the story in studio. I'm so glad that BBC Worldwide have found a way to bring fans a complete visual version."
The release of Shada follows the animation of lost 1966 Doctor Who story The Power Of The Daleks in November 2016.
Footage from Shada was used in the Doctor Who 20th anniversary special, The Five Doctors, which re-united the Time Lord's past incarnations.
Tom Baker did not want to reprise his role as the Fourth Doctor for the story so a scene from Shada was used and the character was said to have been trapped in the time vortex.
For the show's 40th anniversary in 2003 the Eighth Doctor, Paul McGann, joined Lalla Ward for a new version of Shada in an animated webcast on the BBC website.
Shada will be released as a digital download on 24 November and on DVD and Bluray on 4 December.