Dating site fraudster pretended he died to get money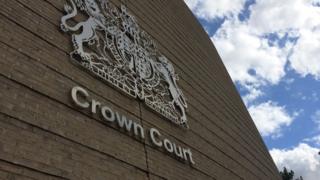 A teenager pretended he died in a car crash to get money from an autistic man he had met on a dating website.
Bobby Bean, 18, of Lower Edmonton, London, said he was homeless and asked the man for money.
He then sent him a text in which he claimed to be his "cousin Terry", who said Bean had died and asked for money towards the funeral costs.
The teenager, who admitted one count of fraud, was given 200 hours unpaid work at Cambridge Crown Court.
He must also pay back £1,977 to the victim.
'Emotional blackmail'
Bean began a relationship with the man in July 2015 after meeting on the social networking site Badoo, prosecutor Stephen Mather said.
The man was asked to pay money to Bean in the October and was told by the defendant he would pay it back.
He then heard from "Terry" who said that Bean had died in an accident and asked for funeral funds.
A further message from "Terry's sister" claimed "Terry" had died. She was then said to have died and another person came into the picture.
Overall, money was transferred 58 times between 1 October 2015 and 9 January 2016.
Mitigating, David Baird said Bean was "extremely remorseful" and "embarrassed" about the incident.
Passing sentence on Thursday, Recorder Hodge Malik QC said Bean had "emotionally blackmailed" his victim.