PC Frankenstein pictures 'not good use of police time'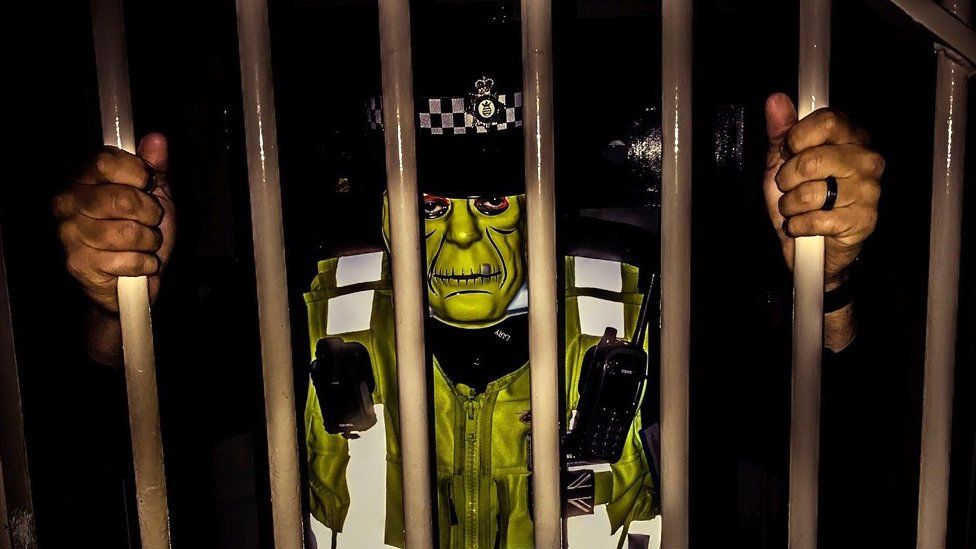 Dressing an officer as "PC Frankenstein" and sharing the images on social media was a poor use of police time, a chief constable has said.
To mark Halloween, Fenland Police posted three images of a uniformed officer in fancy dress on Tuesday.
He was pictured behind bars, opening a cell door and in an interview room.
Cambridgeshire Police Chief Constable Alec Wood said it was not appropriate, "particularly when demand for our services have never been higher".
He added: "And while the intentions may have been good I expect everyone to play their role in supporting the pressures of the frontline."
The pictures were taken during the night shift and posted early on Tuesday after officers had finished work.
A tweet outside an empty police cell included the caption: "Welcome to your room for the night, police stations are not scary places or are they?"
Another said: "It's good to talk. Interview time with PC Frankenstein at the police station last night."
Mr Wood said: "While we encourage the use of social media to keep the public informed of policing matters I do not think this was a good use of officers' time."
Related Internet Links
The BBC is not responsible for the content of external sites.