John Brackenbury died after another patient prioritised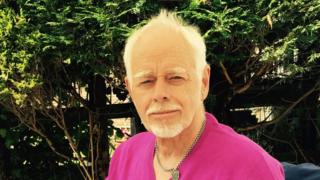 A grandfather died waiting for a life-saving brain operation after another patient was prioritised over him, an inquest has heard.
John Brackenbury, 70, of Feltwell, Norfolk, suffered a severe bleed in his brain and was taken to Addenbrooke's Hospital on 29 November last year.
His condition is usually treated within 48 hours but he died on 2 December.
Norfolk Area Coroner, Yvonne Blake, concluded his death was "an individual rather than systematic failure".
Consultant neuro-radiologist Dr Yogish Joshi had told an earlier hearing information about the urgency of Mr Brackenbury's case may have been "lost in communication".
Dr Joshi said an operation would have been conducted sooner had doctors known the bleed on the patient's brain was so recent and that Mr Brackenbury was likely to have survived had he been operated on earlier.
Ms Blake said she had heard credible evidence of work to improve communication at the Cambridge hospital and said: "I am reassured that the risk of another death in similar circumstances has been addressed."
She added Mr Brackenbury's treatment was not grossly neglectful and, recording a narrative conclusion, concluded he died from "a cerebral haemorrhage whilst waiting for specialist treatment".
Mr Brackenbury's family said in a statement: "John was a devoted husband and father and his passing has left a huge hole in all of our lives.
"The nature of how he died and the suffering he endured haunts us all. Indeed, what is most tragic is that his loss was so avoidable."