Stephen Hawking thanksgiving service public ballot closes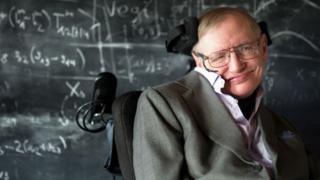 Organisers of a public ballot for places at a thanksgiving service for Professor Stephen Hawking said the number of applicants "could have filled Westminster Abbey 12 times".
The ballot for 1,000 places at the 15 June service closed at midnight.
More than 27,500 people applied to attend the memorial for the theoretical physicist, who died in March aged 76.
A "randomiser" programme will be used to pick those who will be invited to the service in London next month.
Within 24 hours of the opening of the ballot, about 12,000 people from more than 50 countries had applied for tickets.
When it closed at 23:59 BST on Tuesday, thousands more applications had come in from 117 countries, including two people from the tiny islands of Tuvalu in the South Pacific.
More than 450 schools also applied. They are allowed to bring up to four pupils plus a teacher, as Prof Hawking's family was particularly keen children should attend.
When the ballot opened it was suggested time travellers might be able to attend as applicants needed to give their birth date - which could be any day up to 31 December 2038.
A spokesman from the Stephen Hawking Foundation, which organised the ballot, said their attendance could not be excluded as the possibility of time travel had not been disproven.
However, as the ballot closed, he added: "It occurs to me that any time travellers attending will need to have set up an email address in this time for them to receive notification.
"I'm not sure quite how they will achieve this, but it's a minor concern compared to their other challenges."
The professor's ashes are to be interred between Sir Isaac Newton and Charles Darwin.