Cambridge University to fund studentships for refugees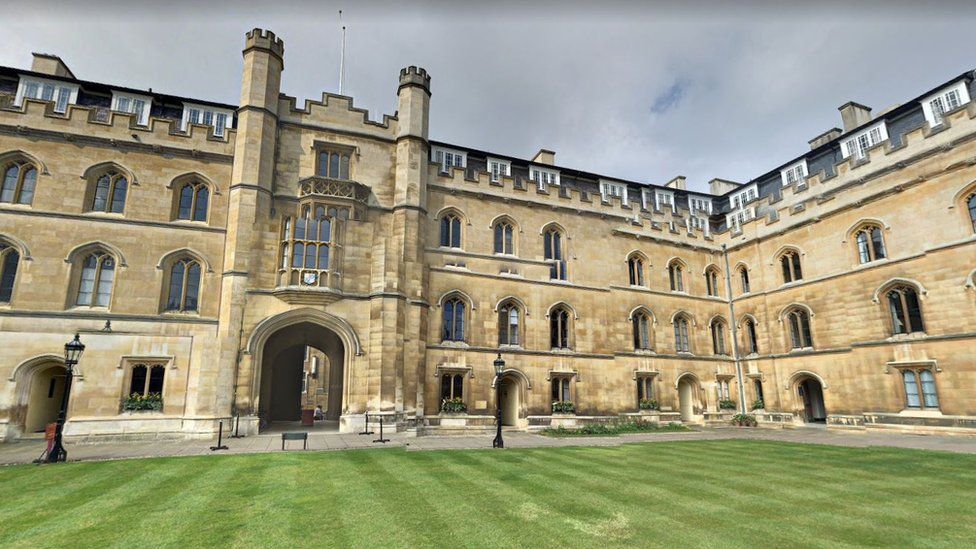 Cambridge University plans to start a studentship fund to support refugees and others from war-torn areas who qualify to study at the institution.
It follows the case of Syrian student Abdullah Kattineh, 19, who began fundraising to cover his fees and costs after being offered a place at Corpus Christi to study Natural Sciences.
The college and a charity found the funds to pay for his course.
Up to 10 students could be helped by the proposed new studentship.
At a meeting on Friday between the pro-vice-chancellor for education, Professor Graham Virgo, and the Cambridge Refugee Scholarship Campaign, a commitment to funding refugees was made, as student paper Varsity reported.
A university spokesman told the BBC discussions were taking place about "establishing up to 10 studentships for refugees or potential students applying from nations affected by conflict".
Prof Virgo added: "The University of Cambridge is committed to helping talented young students achieve their potential, no matter what their background.
"Discussions are taking place to establish some studentships which would be available to refugees, or those who apply from nations affected by conflict."
He said details of how the studentships would operate had yet to be formally agreed.
The fundraising campaign by Mr Kattineh, from Damascus, was widely publicised. The college said he had "battled with extraordinary conditions in his home country" having to "[hide] from fire whenever snipers were about or bombs fell near the school".
Mr Kattineh started crowdfunding to raise the £150,000 he needed to enter the UK as a student, saying he had struggled "to study without electricity 18 hours a day" and read "books from a 4.5-inch mobile phone screen because we couldn't afford to buy the original books or a device with a bigger screen".
However, last week the university announced the full amount had been found for him by the college and the Cambridge Trust, a charity which provides financial support for international students on degree courses at the university.
Mr Kattineh said he was "astonished and deeply appreciative" to have been awarded the funds.
The Cambridge Refugee Scholarship Campaign, which lobbied for the university to provide funding, says 59 other universities in the UK offer bursaries, scholarships or fee waivers for "those whose education has been interrupted by political and/or humanitarian reasons".
Related Internet Links
The BBC is not responsible for the content of external sites.