Smithy Fen travellers site: Fines for planning breaches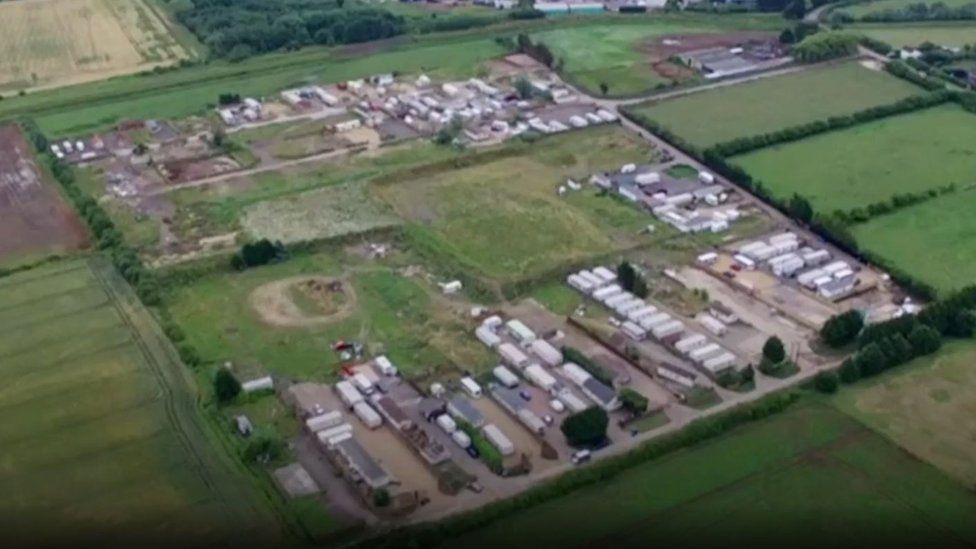 Eighteen people have been fined for renting caravans on a travellers site to people with no traveller background.
Planning conditions were breached when extra caravans were brought onto the site and let at Smithy Fen near Cambridge.
Only gypsies and travellers are legally permitted to live there.
South Cambridgeshire District Council, which brought the prosecution, said those involved had been fined a total of nearly £60,000 for 33 offences.
The cases, heard at Cambridge Magistrates' Court between January and May, followed the council issuing breach of planning condition legal notices to landlords and occupants of 23 pitches in July.
The council said half of these complied within 28 days, but began legal action against those who continued to breach conditions.
Conservative councillor Nick Wright, who began the legal action when he was deputy leader, said: "Our officers' investigation and action last year was effective in bringing half of the illegal pitches back in line with planning rules.
"This was a great start and the success we have now had in court shows we take these breaches seriously."
Related Internet Links
The BBC is not responsible for the content of external sites.