Max Clifford inquest: Heart failure killed publicist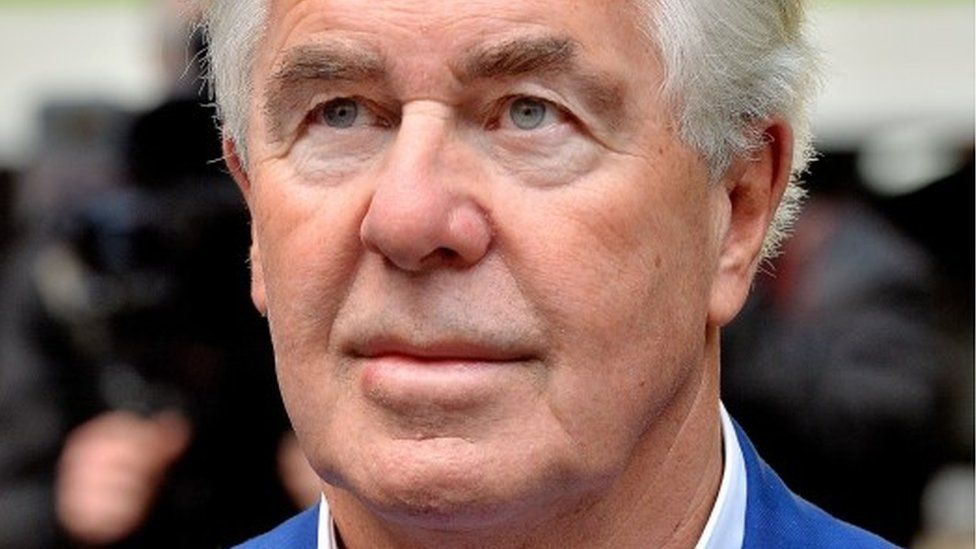 Disgraced celebrity publicist Max Clifford died of heart failure after his family raised concerns about his treatment in prison, an inquest heard.
The medical cause of death was given as congestive heart failure.
His daughter said concerns about his health had been addressed too slowly.
Cambridgeshire's assistant coroner Simon Milburn told a pre-inquest review Clifford's official cause of death was congestive heart failure.
But there were, he said, underlying factors of cardiac AL amyloidosis, a rare, serious condition caused by a build-up of abnormal proteins in organs and tissues.
Clifford's daughter Louise did not attend the hearing, but told the coroner via mobile phone she accepted her father had died of natural causes.
But there were "matters that exacerbated his condition", she said.
"Being cold, lack of heating, the shock of the shower - he complained for weeks and weeks to me that it was becoming impossible to shower adequately," she said.
She said the family had faced an "uphill struggle" and it was "incredibly slow" trying to get answers to concerns about his health.
"We didn't get a diagnosis until the day before he died and this was raised in July, which gives you an indication," Miss Clifford said.
The assistant coroner said an expert report from a cardiologist would be obtained before a full inquest could take place.
He said: "The central issue is likely to be the treatment Mr Clifford received at various locations."
During his 50-year career as a publicist, Clifford, who started his own company at 27, looked after press and publicity for a mix of clients including Marlon Brando, Marvin Gaye, Muhammad Ali and Jade Goody.
However, in May 2014 he was investigated as part of Operation Yewtree, and eventually jailed after being convicted of eight indecent assaults on women and young girls.
After his convictions, Clifford continued to protest his innocence, and an appeal against his sentence was due to be heard this year.
Related Internet Links
The BBC is not responsible for the content of external sites.