Paedophile jailed for 'campaign of rape'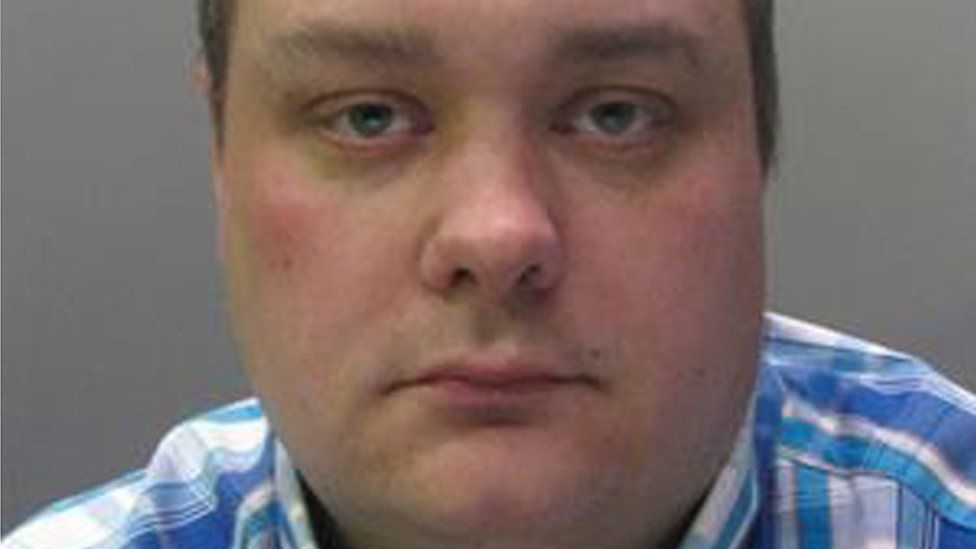 A man who conducted a "campaign of rape and sexual abuse" against six young children has been jailed for 30 years.
Paul Chisnall, 36, of Pyhill in Peterborough, was convicted of 30 sexual offences involving five girls and a boy aged between six and 13.
The offences spanned nearly two decades and he made "blackmail-type threats" to stop one victim from reporting it, Cambridge Crown Court heard.
He was given an eight-year licence period on top of the custodial term.
Sentencing, Judge David Farrell said Chisnall's actions were the "most depraved and sickening abuse of young vulnerable children" and called him an "engrained paedophile".
"There is not a doubt in my mind there's not an ounce of remorse. You will continue to [offend] unless you receive considerable input in jail," he added.
Chisnall was arrested in May last year when police received information about the abuse of two girls between 2002 and 2010.
This led to three more girls and a boy coming forward.
In an impact statement read out in court, one victim said there was a "weight lifted from my shoulders" after he had been found guilty of the offences.
One said he hoped Chisnall "tortures himself every day" for the abuse, while another said the sentencing hearing on Friday was "the first day of the rest of my life".
Angela Rafferty QC, defending, said Chisnall "maintained his innocence but a glimmer of hope is that he indicated to the probation officer and to me that he is willing to engage in treatment".
Chisnall was also given a sexual harm prevention order.
An NSPCC spokeswoman said: "The courageous survivors of this vile abuse have stopped a depraved predator after years of committing sickening crimes."
Chisnall was found guilty of:
Five counts of rape
Seven counts of rape of a child under 13
Five counts of indecent assault
One count of assault by penetration
Three counts of sexual assault of a child under 13
Two counts of indecency with a child
Three counts of causing a child under 13 to engage in sexual activity
Three counts of assault of a child under 13 by penetration
One count of taking indecent images of a child
Related Internet Links
The BBC is not responsible for the content of external sites.