Chris West murder: Man guilty of Halloween disco stabbing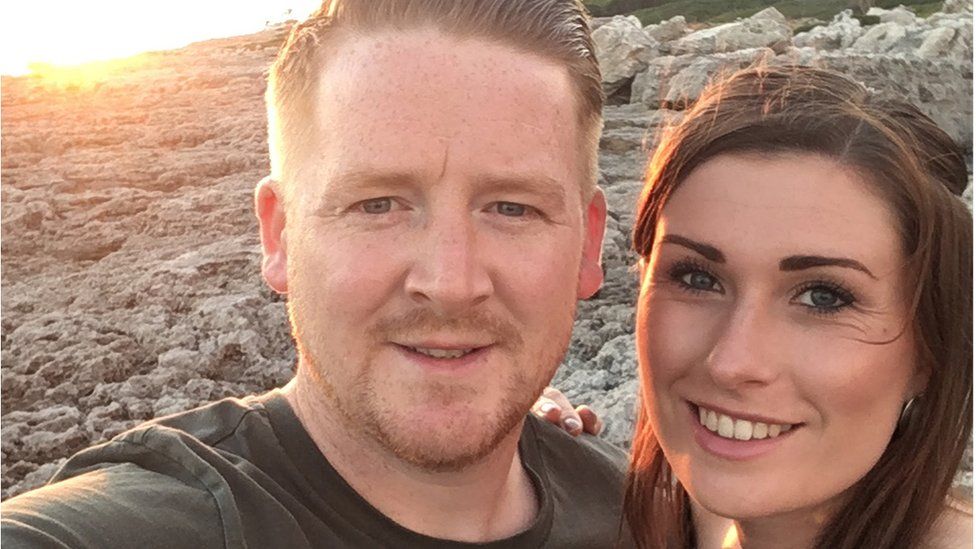 A man who stabbed a fellow pubgoer to death outside a Halloween disco has been found guilty of murder.
Chris West, 30, was knifed by Kai Nazir, who had earlier stabbed Mr West's friend, Daniel Berryman at a pool table in the Cambridgeshire pub.
Nazir, 20, of St Neots, was also convicted of attempted murder and possession of a knife.
He will be sentenced on 10 September at Cambridge Crown Court.
The court heard that on the evening of the killing, Nazir had been rebuffed by a number of women in The Monkfield Arms, Cambourne, and was "becoming increasingly agitated".
After a game of pool, "out of nowhere" he swung his arm and stabbed Mr Berryman in the chest, the jury heard.
Mr West then grabbed Nazir by the throat over the pool table, telling him "you're the one stabbing my friend".
Nazir was then seen "swinging all over" Mr West's body, stabbing his unarmed victim 12 times - three in the chest and nine in the back and buttocks.
He was pronounced dead at the scene at 01:20 GMT on 28 October.
Mr Berryman underwent emergency heart surgery and a blood transfusion and suffered a collapsed lung.
Nazir told police when arrested: "This sounds bad. I hope I can pin this on my mental illness."
The court heard he had ADHD and a history of depression but that this was not a defence.
Defending, Isabella Forshall QC said Nazir's actions were self-defence and that he "lashed out in a moment" after being targeted during a "proper old ding-dong".
Related Internet Links
The BBC is not responsible for the content of external sites.