Chihuahua stolen in Peterborough knifing burglary reunited with owner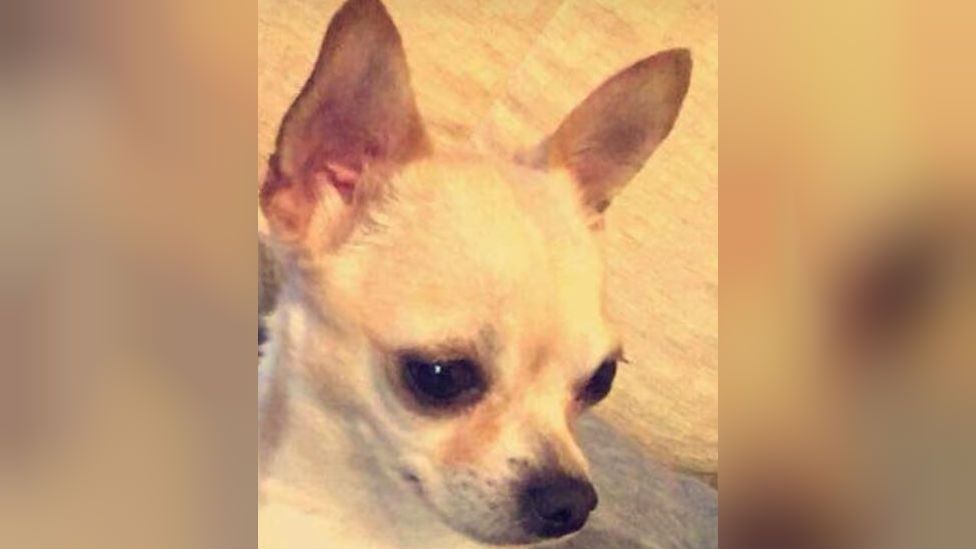 A Chihuahua stolen in an armed burglary has been reunited with its owner after appeals across social media.
Tinkerbell's owner was slashed with a knife after five balaclava-clad men broke into his Peterborough flat on Monday night.
Although they ran off with his dog, the owner managed to hit two of them with his walking stick, his son said.
Tinkerbell was found 10 minutes away from home after the online appeals, but police are still seeking the burglars.
"Dad heard a noise and one man was in his bedroom then four came out of the kitchen with knives," his son told the BBC.
"But he thinks he managed to hit two of them with his walking stick, as it's bent now."
The family is not sure if two-year-old Tinkerbell was the target of the burglars, but she was taken, "devastating" her owner.
Posters were put up and the dog reported on social media and lost dog sites.
At about 21:00 on Tuesday a phone call from a woman led to the pair being reunited, about 10 minutes away from home.
"Dad was so happy to have Tinkerbell back and we can't thank people enough for sharing her picture, which must have made the thieves think. 'this dog is going to get us into a lot of trouble'," the victim's son said.
He said the break-in had left his father "very scared" about being in his own home.
Cambridgeshire Police confirmed officers were investigating reports "a group of about four or five men broke into the flat wearing balaclavas and carrying knives, and stole the victim's dog".
Related Internet Links
The BBC is not responsible for the content of external sites.