Pigeon poop unlucky for Cambridge University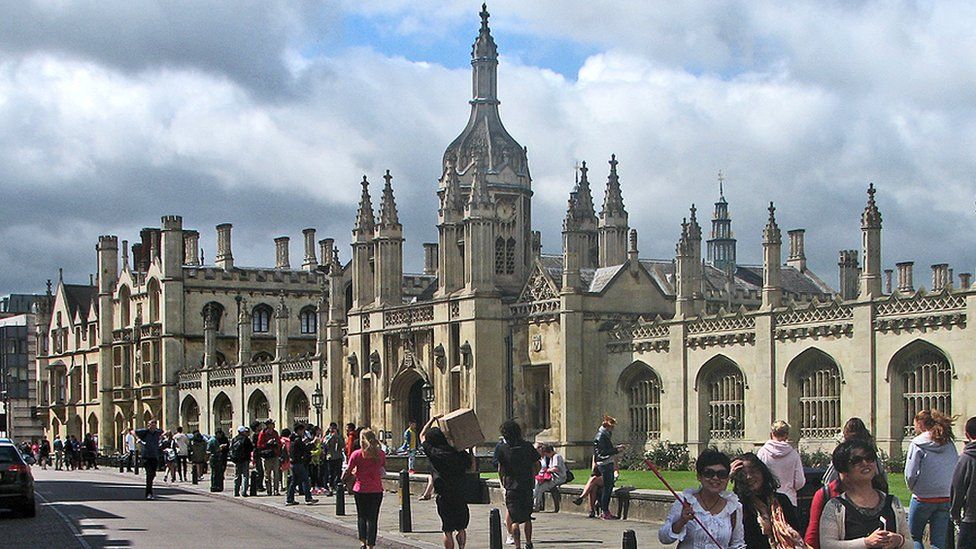 Some say "bird poop" on your head is a sign of good luck, but a Cambridge University college is waging war on pigeons for "causing a mess".
King's College, fed up of pigeon droppings at its historic campus, wants to install spikes into college walls to prevent the birds from nesting.
The college said pigeons nesting in the stonework along the historic King's Parade were also damaging buildings.
It took advice from pest control who said the spikes were the best action.
King's College, founded in 1441 by Henry VI, is one of Cambridge's most recognisable landmarks, fronting onto King's Parade and visible from the river.
The buildings attract thousands of visitors every year.
You may also be interested in:
The college has submitted a planning application to Cambridge City Council for stainless steel spikes with plastic inserts to be attached to the college facade to deter the pigeons.
A clear, neutral silicone will be used to attach them.
The college said in its application the birds' droppings had been "causing mess and coming in to contact with college staff that are posted at the gates throughout the day as well as visitors and paying customers".
Adam Gardner, deputy clerk of works at King's College, said the works would not affect access to the college or the grounds, but said access was currently "impeded" due to "mess on floor and potential for material to fall from above".
"We feel this would be the most sympathetic deterrent method negating the need to drill the delicate stone work," Mr Gardner said.
It was decided that the stonework would be "too fragile" for fixings to support wire or netting.
The application will come before the council's planning committee by 27 September.
Related Internet Links
The BBC is not responsible for the content of external sites.