Fulbridge Academy teacher made 'false statements'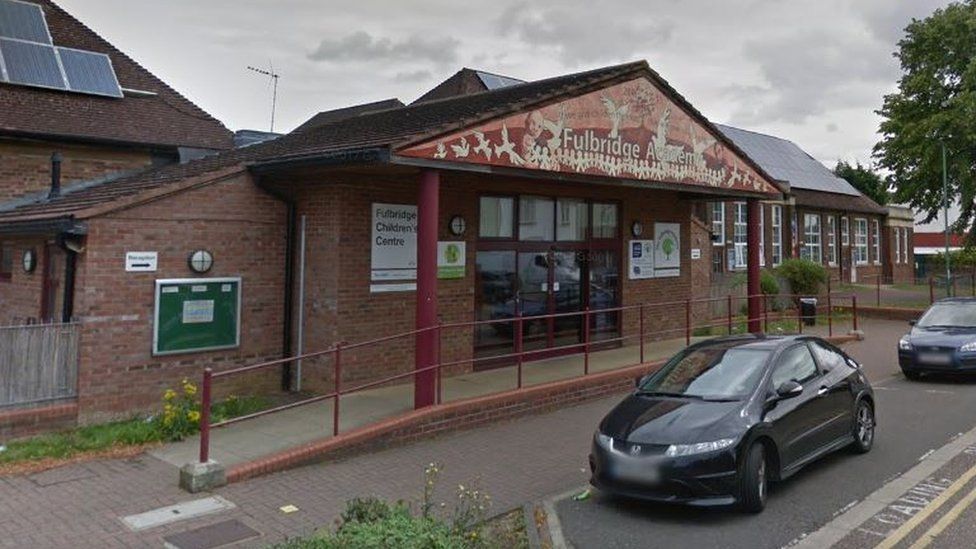 A teacher responsible for safeguarding pupils has been struck off for writing "dishonest" references.
Jean Hawksworth, who worked at Fulbridge Academy in Peterborough, failed to mention a former colleague had been sacked for gross indecency.
In the references from 2013 and 2014, she also said concerns about the man's suitability to work in a school were "unfounded", a misconduct panel heard.
Mrs Hawksworth, 58, has been barred from teaching indefinitely.
A Teaching Regulation Agency hearing in Coventry heard how Mrs Hawksworth's former colleague and close friend, referred to as "Individual A", was dismissed in 2013 following a police investigation into his conduct with a pupil.
At the time, she agreed that had been the right course of action but, months later, sent references containing "false and misleading statements in his support" to other schools.
Mrs Hawksworth, who was the designated safeguarding lead at the academy, claimed she had "no intention of deceit" and that the people receiving the references "were already aware of Individual A's disciplinary history".
But the panel ruled Mrs Hawksworth's actions were "dishonest" and "misleading" and amounted to "unacceptable professional conduct".
In a statement, it said: "Anyone acting honestly and properly in such circumstances would have properly described the circumstances surrounding Individual A's dismissal from Fulbridge Academy in the references.
"Safeguarding pupils' well-being is at the heart of good practice for a member of the teaching profession.
"Mrs Hawksworth failed in this regard, which is a serious failure, particularly for a teacher who acted as the designated safeguarding lead at the school at which she was employed."
The prohibition order preventing Mrs Hawksworth from teaching can be appealed against in two years.