Wheelchair death crash driver had 'dirty windscreen'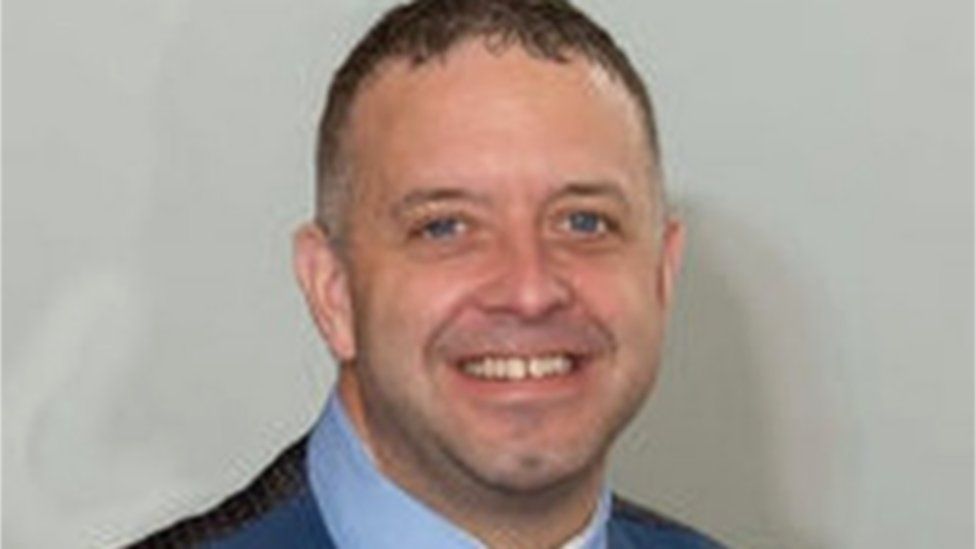 A driver whose vision was "obscured" by dirt on her windscreen killed her wheelchair-using cousin while he was out walking his dog, a court has heard.
Hayley Sterna, 51, crashed into the back of Chris Clements' wheelchair in Cambridgeshire on 4 January 2017.
Mr Clements, 40, suffered a traumatic brain injury and died in hospital.
Mrs Sterna, of Braefield, Somersham, has admitted causing death by careless driving, but denies causing death by dangerous driving.
Cambridge Crown Court heard that Mr Clements, of Brinkley, was out exercising his dog along the rural B1052 near Borough Green at a point without a footpath, meaning his wheelchair was in the road.
He was wearing a high visibility jacket and had high visibility markings on his wheelchair too but was struck from behind by Mrs Sterna's Peugeot Partner vehicle at about 14:30 GMT, the court heard.
Prosecutor Isabel Delamere said that Mrs Sterna would have had Mr Clements in her view for between 8.7 and 10.9 seconds prior to the crash.
The jury heard Mrs Sterna told police that the "sun was low and my windscreen isn't very clean at the minute".
She had run out of washer fluid on her way to her sister's house for lunch on the day of the crash and had not filled up before leaving, Miss Delamere told the court.
An examination of the car after the crash found a layer of "road grime" had built up, which "significantly impaired" vision.
Alick Roberts, who was driving behind Mrs Sterna at the time of the crash, told the court he was not aware of the sun being low at the time.
Mr Roberts said he did not see the car in front deviate from its line but then "something flew above the car about a metre above the roof".
Mrs Sterna left her car to ask Mr Roberts whether he had caused the crash, to which he replied, "No, it was you", the court heard.
Related Internet Links
The BBC is not responsible for the content of external sites.