South Cambridgeshire and Cambridge housing plans wait 'too long'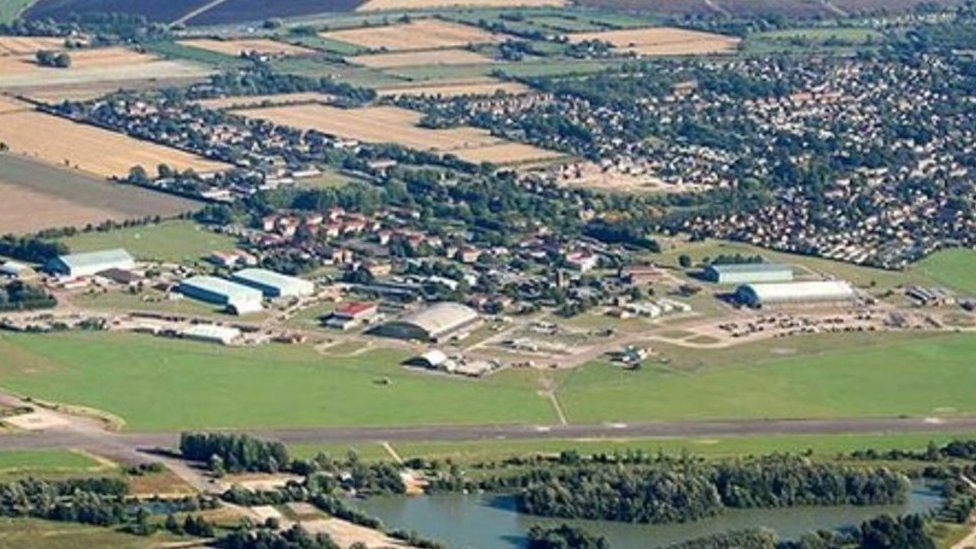 Plans for a potential 33,500 homes have been approved by government inspectors after "one of the longest examinations in the country".
South Cambridgeshire District Council and Cambridge City Council's Local Plans would allow new settlements near Waterbeach and at Bourn Airfield.
The plans were submitted to the inspectors more than four years ago.
The Planning Inspectorate acknowledged the timescale was "very unusual", but said Local Plans were "complex".
A Local Plan outlines where certain types of development, such as housing or industrial sites, could be built and then planning applications for individual projects can be submitted.
Objectives in South Cambs and Cambridge include:
A new town north of Waterbeach with 8,000 to 9,000 homes (partially completed by 2031)
A new village at Bourn Airfield with 3,500 homes (partially completed by 2031)
A development of 2,350 homes at Cambourne West by 2031
About 1,200 new homes on land north of Cherry Hinton and west of Teversham
The continuing development of Northstowe by adding about 10,000 homes
Aidan Van de Weyer, deputy leader of Liberal Democrat-run South Cambridgeshire District Council, said he was "really disappointed it has taken so long for the inspectors to complete their review as we understand this was one of the longest examinations in the country".
"This is simply too long and has meant the wrong type of [individual] development, in the wrong locations, has been approved in many of our villages."
Kevin Blencowe, executive member for planning policy and transport at Labour-controlled Cambridge City Council, added the process had been "complex and unusually lengthy", but called the inspectors' report an "important milestone".
"It is important to have up-to-date policies in place when we are considering proposals for all types of development," he said.
"The type of housing provided is also important and the plan includes policies to secure social housing as well as ensuring internal design of housing provides decent liveable spaces."
A Planning Inspectorate spokesman said: "It is very unusual for a Local Plan examination to take this long but Local Plans deal with complex and contentious planning issues, including those relating to housing need and the supply of housing land.
"In this case each council carried out consultation on two sets of proposed changes to their plans during the examination."
Each council is due to consider formally adopting its Local Plan following meetings later this autumn.
Related Internet Links
The BBC is not responsible for the content of external sites.