Cambridge college love letter tree cuttings sent to China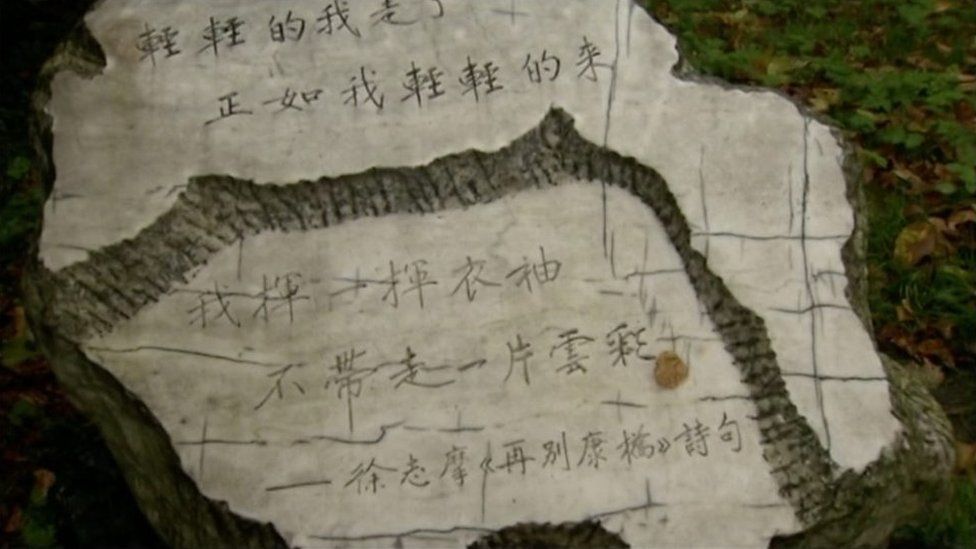 Cuttings from a willow tree celebrated in a love letter to Cambridge by a famous poet are to be sent to China.
Xu Zhimo's Second Farewell to Cambridge was written in 1928 a few years before he died in a plane crash.
Hundreds of cuttings of a tree that feature in the poem were made by King's College because the tree had heart rot and honey fungi, and was dying.
The new plants will be a memorial to the poet and are expected to grow into trees that could live to 100 years.
Two cuttings each of the weeping willow will be presented to Xu's home town of Haining, his school in Hangzhou and Peking University, where he was a student.
Chinese visitors flock in their thousands to Cambridge each year to see the trees and lines from his verses inscribed on a boulder in the ground's of King's College.
The poem is now a fixture in the Chinese school curriculum.
College Provost Michael Proctor said: "It was with a heavy heart that we had to bid farewell to the willow.
"But we hope to see it rise again once more to delight visitors from all over the world as they come to enjoy our beautiful grounds and pay tribute to Xu Zhimo's legacy."
The willow will also live on in the Xu Zhimo memorial garden containing the inscribed boulder and seven large pots glazed with ash from branches of the tree.
Related Internet Links
The BBC is not responsible for the content of external sites.