Light aircraft 'dived' to avoid helicopter in Cambridgeshire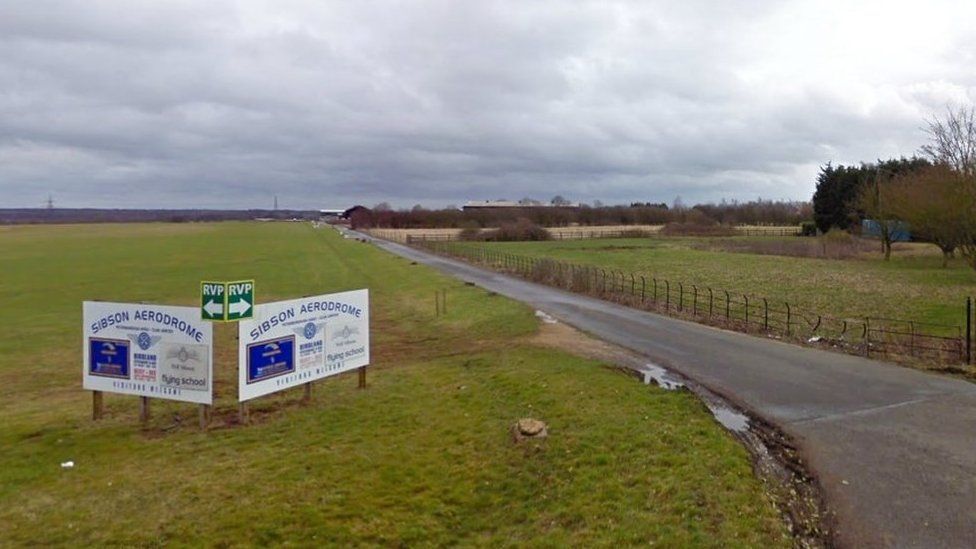 A flying instructor "immediately dived" to avoid a helicopter on a "collision course" with an aircraft flown by his student, a report said.
The Cessna 150 instructor took control when he saw the helicopter at the same level and less than 100m (328ft) away over Cambridgeshire in May.
He said he did not know if the pilot of the helicopter, which has never been traced, saw the nearby aircraft.
A student had been flying the C150 near Sibson Aerodrome at about 15:00 BST on 21 May when the instructor saw a dark blue or black "Robinson helicopter" at an angle of about 10 o'clock.
The instructor took evasive action when he saw the helicopter "tracking approximately east on a what seemed to be a collision course", said the report.
He believed his aircraft had passed below the helicopter, but lost visual contact during the manoeuvre.
The instructor was commended by the board for his "excellent lookout scan and sighting of traffic outside the circuit whilst instructing".
The report added the board "agreed that separation at CPA (closest point of approach) had been much less than desirable, with some wondering whether collision had been avoided by providence alone".
Related Internet Links
The BBC is not responsible for the content of external sites.