HMP Peterborough inmates 'get drugs easily'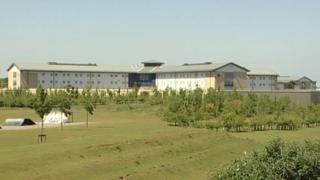 Violence has doubled at a prison which has "suffered the ravages of the epidemic of drugs" a report said.
Inspectors found an illicit market in so-called new psychoactive substances, like Spice, at HMP Peterborough had fuelled debt and bullying.
Half of inmates at the men's jail told the prisons watchdog "it was quite easy or very easy to get illicit drugs".
A spokesman for the jail said tackling drugs and violence was "a matter of the highest priority".
At the time of the inspection a fifth of inmates said they felt unsafe at the jail, which holds 800 men, while the same proportion said they had developed a drug problem while inside.
Earlier this month, a former prison officer was jailed after smuggling mobile phones, a knife and drugs into the jail in October 2017.
Sex offender escape
Inspectors had found that there was a "determined attempt" to get to grips with the drugs and violence - and levels of the latter had reduced in the three months leading up to the inspection in July.
However, Chief Inspector of Prisons Peter Clarke said "safety had declined to such an extent" that HMP Peterborough's rating in that area had dropped to not sufficiently good.
Safety at the prison was deemed "good" during a previous October 2015 inspection.
Mr Clarke said there were "refreshing" levels of activity and in rehabilitation and release planning, the prison was judged to be good, the highest assessment.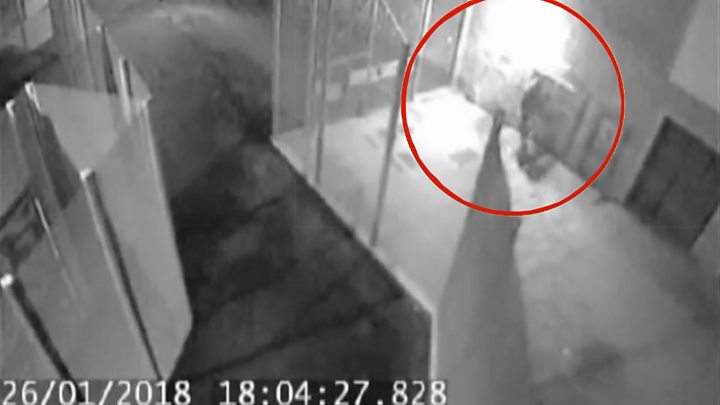 In January a convicted child sex offender escaped over the wall of the prison, leading to staff involved being disciplined.
An HMP Peterborough spokesman said it was "pleased that the excellent work undertaken by the Peterborough team has been recognised, especially around resettlement and purposeful activity, which are so important to the rehabilitation of offenders".
He added: "The report rightly highlights the issues of drugs and violence and recognises that these are issues faced by most prisons. In this context, the report remarks positively on the determined and energetic approaches being taken to tackling these issues, which have seen a reduction in levels of violence.
"This progress has continued to improve, but will remain, alongside healthcare provision, as a matter of the highest priority."
The site also has a women's prison and young offenders' institution - which were not inspected.